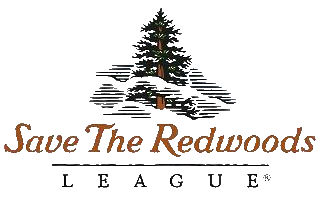 Save the Redwoods League has protected nearly 200,000 acres of forest and created 66 redwood parks and preserves. In 2014, they collaborated with several other groups to raise over $30 million for the purchase of 8,500 acres of forest in the Santa Cruz Mountains. This purchase helped keep 27,500 acres of protected land contiguous, ensuring safe passage for wildlife. It also safeguarded several species of plants and trees that are unique to this forest. In addition to conserving the land, Save the Redwoods has been instrumental in managing the forest to ensure that it thrives. Their science-based methods include re-introducing fire, removing invasive species, and limited harvesting. Finally, to inspire continued appreciation for the forest, STR created opportunities for public access and recreation by connecting and improving the trail system.
In 2016, Bently Foundation contributed $50,000 to help make the acquisition of the San Vicente redwoods a reality. After several years of restoration projects, the reserve will open to the public for hiking, mountain biking and equestrian use in 2021.
Another acquisition that Bently Foundation helped Save the Redwoods finalize was Alder Creek. This 530-acre property is home to 483 giant sequoias with diameters of over six feet, including the 5th largest tree on Earth. As the last significant grove of sequoias still left unprotected, STR had been negotiating its purchase for decades. In December of 2019, Bently Foundation's eleventh hour challenge grant for $250,000 was enough to inspire donations from all 50 US states and 18 other countries. The resulting $3.5 million raised was just enough to push them to their $15.65 million closing cost before the deadline. STR will own and steward the property for about ten years before transferring it to USFS for inclusion in the surrounding Giant Sequoia National Monument.
Photos courtesy of Save the Redwoods League