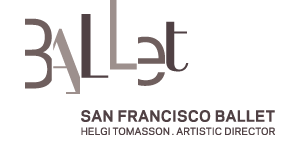 The San Francisco Ballet is one of the premier ballet companies in the world. In the hopes of expanding their audience to a wider demographic, they teamed up with The Royal Ballet of London to premier a production of Mary Shelley's Frankenstein. Lowell Lieberman created an original score for this groundbreaking production.
In 2016, Bently Foundation presented the San Francisco Ballet with a $500,000 grant to help make this revolutionary performance a reality. Frankenstein premiered in London in May of 2016 and in San Francisco in February of 2017. The ten performances in San Francisco attracted 30,261 audience members, filling 97% of the Opera House's total capacity and reached new and diverse audiences.
Following the success of Frankenstein, SF Ballet launched the Next Gen Initiative with the aim of attracting a younger audience. The first year of this initiative involved 12 world premiers in spring of 2018. Unbound: A Festival of New Works, invited guest choreographers from around the world to unveil cutting edge performances.
In 2018, Bently Foundation awarded SF Ballet with a $150,000 grant to help ensure Unbound's success.
All photos courtesy of San Francisco Ballet and copyright Erik Tomasson. Photos 1-5: Max Cauthorn & Wei Wang in Frankenstein. Photos 6-18: SF Ballet in the 12 Unbound performances. Photo 19: Artistic Director Helgi Thomasson with Unbound's Choreographers. Photos 20-23: Sasha de la Sola; Lonnie Weeks & Daniel Deivison Oliveira; Wei Wang, and; Dores Andre & Luke Inham.