Early Gold From The Bently Collection, At Heritage Auctions, Launches Bently Foundation
June 11, 2014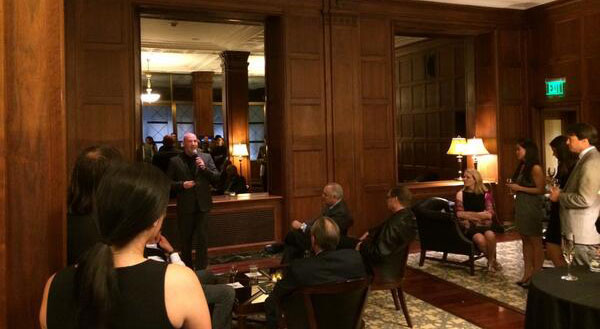 Nearly 600 coins from The Collection of Donald E. Bently, the late founder, owner, and CEO of Bently Nevada Corporation, were sold in March at the Bently Reserve. Proceeds from the auction benefitted the Bently Foundation, which was founded by Donald's son Christopher Bently, the CEO of Bently Enterprises and Bently Holdings. Christopher established Bently Foundation as a means to support the communities served by his suite of companies, believing that with corporate success comes the responsibility to engage with the community and inspire positive change. The San Francisco auction was one among several taking place across the country, and raised more than $7.5 million for the Bently Foundation.
My father taught me to be forward thinking and to have vision," said Christopher. "Bently Foundation will be 100% dedicated to nurturing and improving our world, fostering support for organizations, individuals and ideas that align with our core values of cultivating the arts, advancing environmental sustainability and aiding animal welfare. All proceeds from the coin auction will go directly to the Bently Foundation.

Christopher Bently
The roster of 19th century rarities in the auction was led by a stunning 1830 Templeton Reid quarter eagle, AU55, an exceedingly important find from the first private gold coiner in Georgia. "This historic piece is a relic from the dawn of the American gold rush," said Rohan, "which took place not in California, but near the Appalachian Trail." The pre-sale estimate for the 1830 Templeton Reid quarter eagle is $200,000+.
Other highlights of the coin collection included an 1841 Liberty quarter eagle, PR53, which is a favorite 19th century curiosity among collectors, although one with a controversial history. Dubbed the "Little Princess," the coin does not appear in the 1841 Mint Report, yet experts believe it exists in both proof and business strike examples, with fewer than 20 pieces known. The pre-sale estimate for "Little Princess" is $100,000+.
An 1854-S Liberty quarter eagle, the Discovery Coin for the type, is one of only 12 remaining of 236 pieces struck, while an 1863-S quarter eagle, XF45, NGC, survives as a scarce coin from a limited mintage of only 30 pieces, of which perhaps 12 to 15 examples survive. This rare coin has a pre-sale estimate of $100,000+.
The collection's highly-cultivated selection of gold coins is reflected in the 1870-CC twenty dollar, AU53, PCGS, the 1864-S ten dollar, AU53, NGC, and the elusive 1920-S twenty dollar, MS60, NGC, which escaped an eternity as a gold bar deep within Fort Knox, a fate that befell all but an estimated 75 examples. These and many more coins exemplify Donald's wisdom and passion in his pursuit.